SHARON LEVIN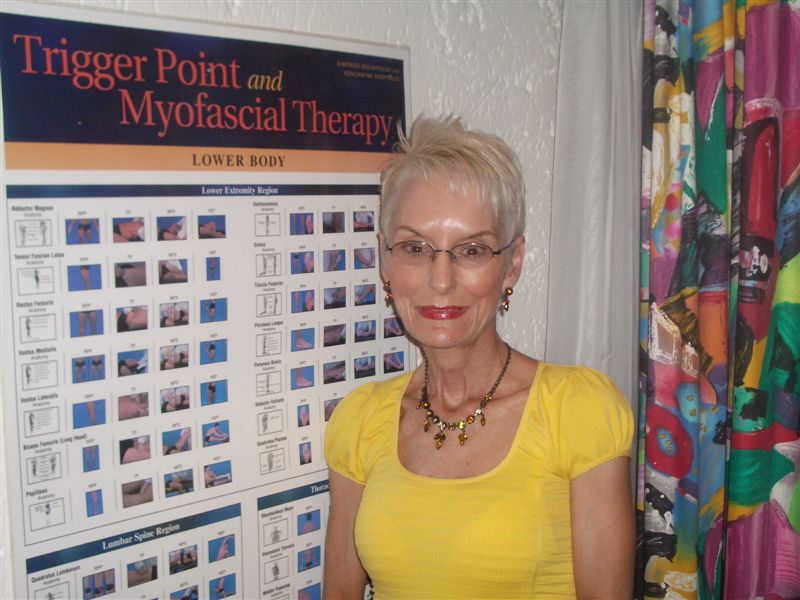 Head of the Fibromyalgia Support + Education Network of Southern Africa (as appointed by The American College of Rheumatology 1997)
SA researcher with top international researchers - fibromyalgia, cfs/ME, adrenal fatigue
Stress management Dip (Tara)
Complementary Health/Primary health - dips (SA)
Craniosacral therapist Up Ledger
Ongoing Researcher FM. ME, CFS, Adrenal Fatigue
Clinical nutrition (UK Plaskett Uni Dip + SA Dip courses) and studying further through Uni of Western Aus-clin nutri and illnesses dip
Rehab exercise therapy – ( Dip Sports Science and Life Saving)
Counsellor – addictions, NLP, family, face-to-face, life coach (various dips/certifications)-continuous studies
Life coach (Dip UK/SA)-continuous studies
Anti-ageing advisor+ supplement advisor dip USA FDA
Published writer plus author of 3 e-books ( in-house)
Article on Fibromyalgia 26th June 2011 VERVE in THE STAR NEWSPAPER
Article DISCHEM MAGAZINE SUMMER EDITION NOV 2012
Article on Adrenal Fatigue in VERVE The Star Newspaper January 9th 2013
Health and Positive Thinking Destiny Magazine February 2014
Watch out for 2014 Longevity Adrenal Fatigue - date to be inserted in the New Year
Educator, motivational speaker- Radio 702/Cape Talk/SAFM/Radio Good Hope/Metro fm/Chaifm The Arthritis Foundation, 2006 World Opthalmic Convention, Lancet Labs, other various venues for health education.
Nominee in the category of 'Health'- for the prestigeous Woman of the Year (2007) awards.
Nominee in the catagory of Healthcare for the prestigeous Woman of the Year Awards (2010)
Nominee in the catagory of Healthcare Giver for the prestigeous Woman of the Year Awards (2011)
Certification for Excellence in Healthcare
for her tireless public work efforts to make known to all relevent healthcare workers, and sufferers and families in South Africa, the direness and urgency to be knowledgable about Fibromyalgia, ME/CFS/Adrenal Fatigue and all physical and emotional stress disorders.
Sharon is on Facebook answering your questions. For other info and questions see FORUM for discussions and free memebership on this site Use shacol@ibi.co.za FACEBOOK ADDRESS
Sharon has been involved in FM/CFS/ME - CFIDS since she made a remarkable recovery from fibromyalgia et al and all her dysfunctonalities, beginning with 'her DECISION to rediscover WELLNESS 20 years ago. Her road to self-freedom came at no small effort - it took a painstaking 3 years, working with her holistic rheumatologist, working with her ( inexperienced- in -treating- FM) physios (physiatrists), + bio kinetisists + HYDRO therapists, rehab instructors, bio kinetisists, myofascial physios, OT's, 'teaching' them what she was able to do, not what any of those marvelous people had been taught to do with 'other types of patients'! Exercises began and continue with an-aeobic, stretch, aerobic and strength daily. These are still of extreme importance to her retain strength of both brain and body functionality now. Both before, and during recovery, she continued studying and learning about all the paths of Holistic healing (and having to have learned about allopathicmedicine through research and mentorship) she had chosen in order to change herself from a very sick person to a woman in charge of her own destiny and wellness that has empowered her to grow, in spite of all the debilitating conditions that had physically had her crawling with no mobility at 'the end of the hell road' she says. She had been an active sufferer of FM with all its co- and pre-existing conditions for 20 years, now in remission for 19!
She is totally committed to her own wellness, and the wellness of all sufferers, using her period of recovery and then remission to begin counselling- at first on her Fibromyalgia Helpline that is still used today (011 48558848), for the then newly accredited Fibromyalgia Support Network of Southern Africa, consulting and counselling her patients through the essential disciplines of stress management , coaching, addictions and relationship problems, anxiety and panic disorders , complementary health and clinical nutrition-all necessary de-stressors and emotional assistants that are related to Fibromyalgics. Sharon is still actively studying, is called 'the educator', imparting the many tools of education (both publically and in her rooms in Orchards JHB and La Lucia Ridge KZN) that are now and were available to her yrs ago, as opportunities to enable both her own non-victimisation and betterment of others with all functional medical conditions. She still pursues every avenue that will advance her knowledge that began with herself, and then allowed her to be 'the educator', offering those 'tools', along with being a support system to all who contact her for help. Sharon says that 'Every day is still a privilege, an honour to assist, and a challenge to impart knowledge and to keep ahead of my FM/CFS/ME conditions. I know that if I should ever forget my lessons learnt about how to stay well, I know I can go straight back to 19 years ago and again become the active victim of FM etc! If I don't 'walk- my -walk', 'talk-my-talk', and eat and drink the correct foods and liquids 3 hourly, always set boundaries to stay mentally and physically 'charged' and focused 24/7, bring calm and peace to myself through diaphragmatic breathing and meditation (prayer) 1st thing daily, and last thing at night, exercise correctly, etc, I will have no one else but myself to blame should I FORGET TO STAY WITHIN THOSE STRESS-LESS BOUNDARIES. Living as we all do with stressors and traumas, I know with certainty that I COULD return to being an ACTIVE Fibromyalgia + me + aDRENAL fATIGUE SUFFERER, if I forget all the boundaries I began to lay down when I made the concious DECISION to LEAVE the NEGATIVITY OF ILLNESS AND ALL ITS DYSFUNCTIONALITY, 19 years ago. Of course attaining health took time. But time is available to all of us if we really are so sick of being ill-treated, so sick of being sick and tired, anyone can do the same. I remain grateful, humbled and privileged that I was able to meet such a challenge and to help all others, become aware and educated about what living with fibromyalgia IN WELLNESS,, entails, and to keep abreast of every new development, both in the holistic/integrative and the allopathic worlds, so that I can enable others still less fortunate than I am, back to wellness.' It only takes the decision to be 'sick and tired of being sick and tire' and take one's life BACK, slowly....no, I am NOT a medical doctor.... thank heavens.... or I would not have been able to delve into every 'grey' area that our illnesses require one to do if one is to succeed and be the VICTOR, and remain the SURVIVOR.
'BELIEVE AND SUCCEED' NO MATTER WHAT, IS HER MANTRA DAILY!
To be more informed and assisted through the process of HOLISTIC preparation for attaining REAL health and to 'live in the real world with Fibromyalgia', call Sharon Levin in Johannesburg, on 011-485 4760 +2711 (0)82 876 8777 for an appointment or telephonic assistance at R500 per hour, or email her - fmssha@ibi.co.za- the same hourly rates for a 1 hour. SKYPE or WHATS APP 1 hr R500 per hour( email/phone/skype consultations apply. )